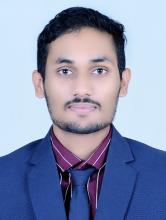 Batch: 2021-2023
MBA
I had the privilege of attending this prestigious institution, and I can confidently say that it has been one of the most valuable experiences of my life.
The faculty members at IIM Sirmaur go above and beyond to ensure that students have a thorough understanding of the subject matter and are well-equipped to succeed in their careers. The curriculum is rigorous and challenging, but it is also well-structured and provides students with a comprehensive understanding of business principles and practices.
In addition to the academic curriculum, I was fortunate enough to start my own startup with seed funding in my final year. This exposure to real-world experiences and perspectives has been invaluable to my personal and professional growth.
Overall, IIM Sirmaur has provided me with an excellent education and a strong foundation for my career. I would highly recommend this institution to anyone looking to pursue a career in business or management.